Thursday, March 01, 2007
Winter pg 2
Run Shaunna.. huh ... I think I have the pictures backwards some how... cause Spring here was chasing after Shaunna cause he wanted to have a snowball fight. Only by the time he got in to the water and out of the water she was in the house. See, once she decided she wasn't leaving, I had to add a side dorm door for her to enter or she too would be stuck out on the lawn. Anyhow as you can see, its our first deep snow. Time for some snow fun!
Shaunna and Winter worked hard on this snowman. They did a grand job, but Shaunna was out side for much too long. We almost lost her. I finally got her inside to warm up.
Nice job on the snow man. What a lovely view...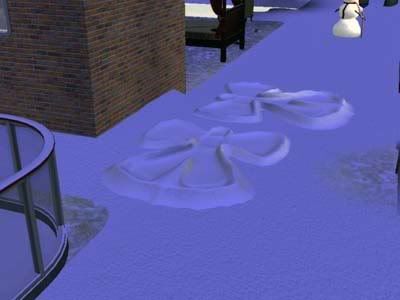 Having never seen them, my daughter requested snow angels. So Spring and Fall obliged her whims and here are their results.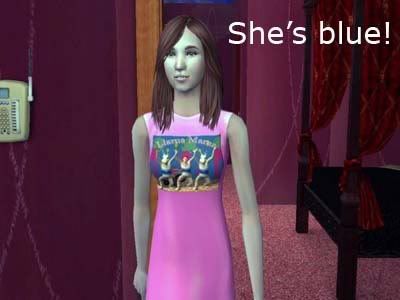 Oy poor Shaunna. Go drink some hot cocoa and then take a nice hot bubble bath. That should do the trick!
Oh lookie, we have a visitor! He's so adorable. I'm so excited, it must be the deep snow and the pond with fish that brought him around. This isn't his only visit, this is just his first.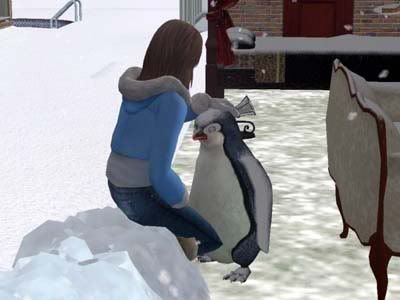 Since it was his first, I naturally had to have someone pet him. And Shaunna was more than happy to do the honors. He isn't too crazy about Winter. Winter tried to pet him once and instead he peed *giggle fits*
Now this had me rolling. After a nice visit with the snowman, the penguin left the lot. He has come several times during the winter, but I stopped taking pictures after this first time.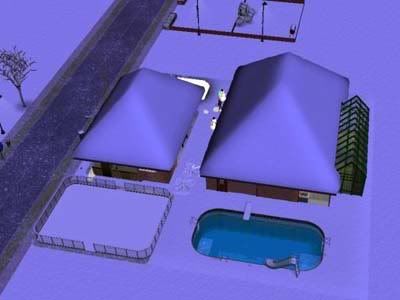 The house is lovely in the winter time. I love the snow in pictures. Not ... you know ... IRL ... ya... I'm not big on the snow... but I sure like the sims playing in it!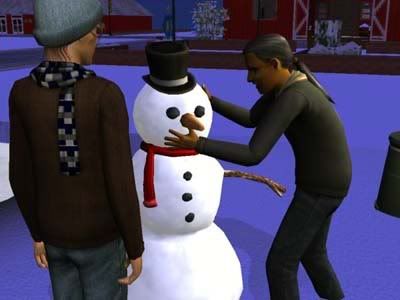 Hmmm, more snowmen.. They like doing these snowmen. I had to cancel it out several times... especially Shaunna.. after the first time of almost losing her, I wasn't risking her again!
Did you know you could turn the snowmen? Yes, well I didn't ... until about the time it looked like this.. by this time I figured what would be the point?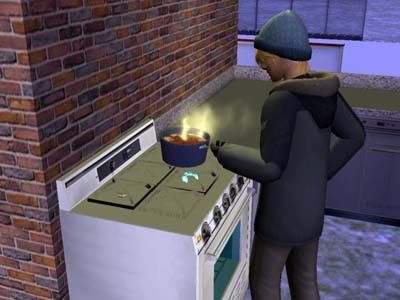 All of his possessions are covered in snow. You would think the fire would melt the snow on the stove... or when they clean the counter it would go away for a while, but it doesn't.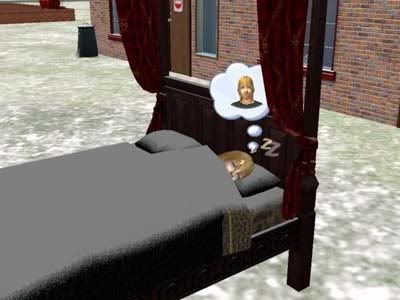 Poor Winter... even he is thinking poor him. Soon buddy... soon. Only a couple of more days.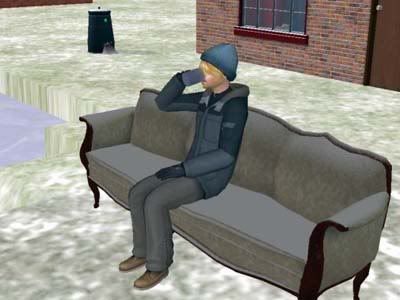 In the meantime, simply drink your cocoa and keep warm thoughts.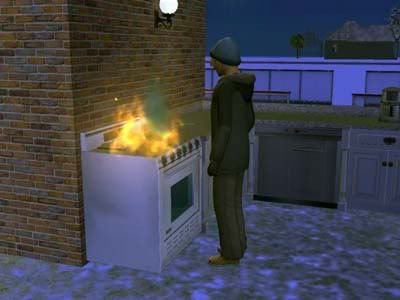 Ugh, not THAT warm! Good thing we have a fire alarm!
Oh hey our first snowball fight! Glad I finally moved that ladder. Looks like Shaunna may have gotten Fall in the face.
Oh it sure looks good, can he dodge it or does he get a face full of snow?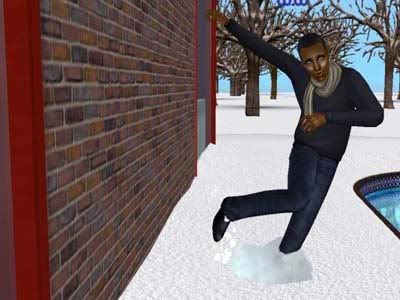 Pulling a last minute matrix move, Fall avoids the snowball to the face. Later Shaunna did manage to nail him in the gut. Well done Shaunna!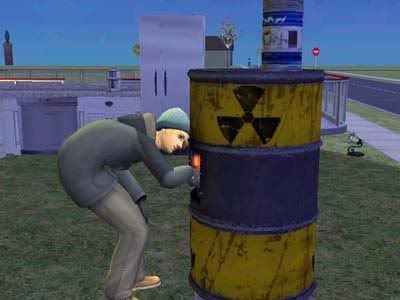 That's it, warm thoughts Winter, its almost over.. one more day.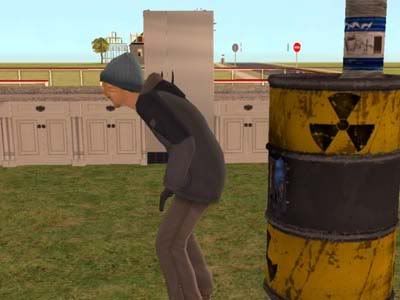 Keep that tushy warm... nice and toasty!
That's right Spring, get some rest bud, you're out here next!
Wake up Winter, its Spring! Time to go inside where its warm and cozy and safe from the elements. You earned it!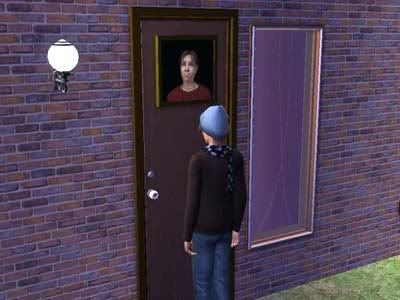 That's right Spring, take the lock off and unclaim the door. It's your turn on the lawn.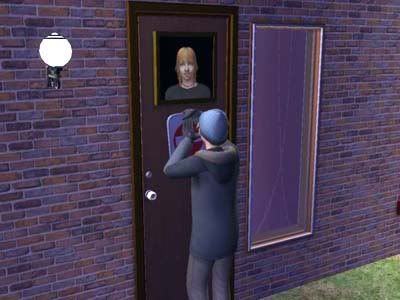 So it seems that it
is
possible for a sim to live on the lawn through winter and survive. Winter is proof enough to me that it can be done. Just have to watch his temperature and he's GtoG.
2nd Season - Spring >>
Comments:
Go Winter! I knew that you could do it! *g* Glad to know that they can survive, and nice work getting him through.
I love blue sim me. TDF. And that is NOT the reaction I have to snow, but it was cute. Okay, maybe the first time it snows, but by this time of year I am over it! :)
Post a Comment
<< Home