Wednesday, February 28, 2007
Spring's Time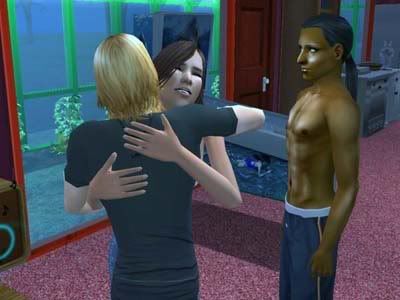 Welcome inside the house Winter. Make yourself at home. You can have Spring's room.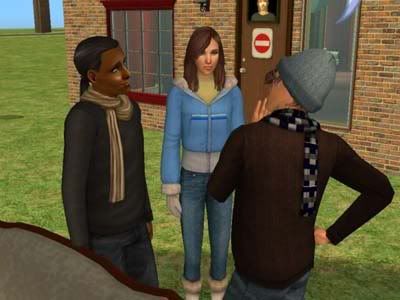 All y'all didn't spend this much time talking with Winter... could be because you didn't really know him so well. Either way you guys seem to spend a lot more time outside. Could it be warming up?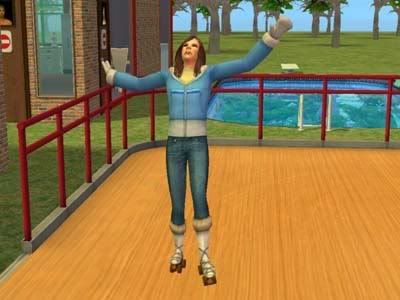 Since winter is over, I changed the ice rink to the skate rink. This is Shaunna's first time skating... and it may be her last time. *giggling*
Sorry Shaunna, but that look is priceless!!! LSHICB!!!! Okay, okay... *wiping tears of laughter* I'm done.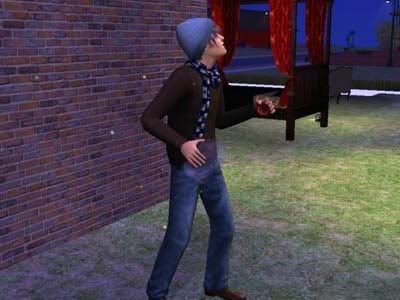 Oh wow, fireflies! Catch 'em Spring! You missed... try that one.. no, there... aw come on!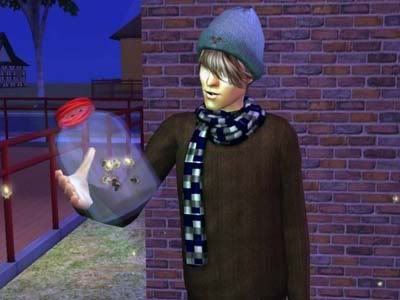 Yeah! They are so cute and... bug like. I like the glow it gives you.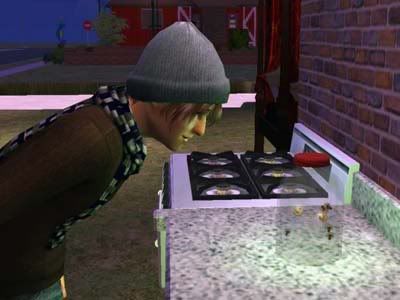 They're so neat! Shame they die so quickly. On the other hand, I could use that cheat I saw... maybe next time.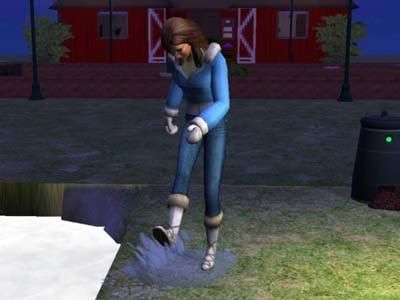 Winter is definitely over and the puddles left behind from the snow are too tempting for Shaunna to pass up. Shame the pond is still frozen... Winter needs to do some more fishing!
I really like this dress Shaunna. You should reconsider this one...
Shaunna:
Mmfph, uh.. ish nof my coloph..
Oh bull pucky, I think you look great in green and it shows off your um... 'assets' so well.
Hey check it out, it must be warming up, the outerwear is packed away for the time being and they take to wandering around in their every day clothes... um and panties...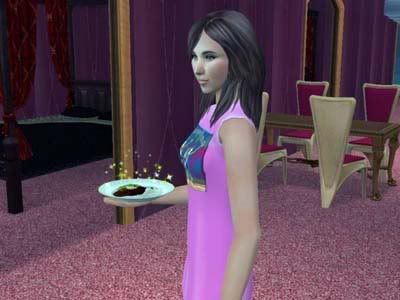 Sparkling fish? This must be what I read about... It is one of the fish that either Winter or Fall had caught in the pond out front! I love when new things happen.
Shaunna:
Thanks for taking my plate, Fall...
*looks at me smiling*
and you wondered why I didn't want to leave?
What
was
I thinking?
Winter is back to fishing, between him and Shaunna this household will never go hungry!
Sorry for laughing Spring, but that is just TDF. Uh huh, nice boot Winter... maybe if we boiled it for a few days *giggling* I ended up hanging up everyone's boots. I didn't know that the guys would autonomously fish with their buddy. It was nice to see, plus they visit with each other so they also got social as well.
I can't seem to keep these two apart! They're a 3 bolt attraction but I haven't encouraged any flirting nor will I ... I mean really, how do you kill off a sim that is in love with one of your best friends... even if she is currently a sim?!
Well that settles it, no one gets to die. Thanks a lot Spring! *rolling eyes* I'm getting much too attached to these guys. Dang it, I was suppose to be scientific and impartial and and and... ya, I suck.
How do you fight love? I reckon you don't. These two are the typical 3 bolt couple. Its sickeningly sweet... I constantly felt like brushing my teeth to fight any cavities that may develop thanks to them.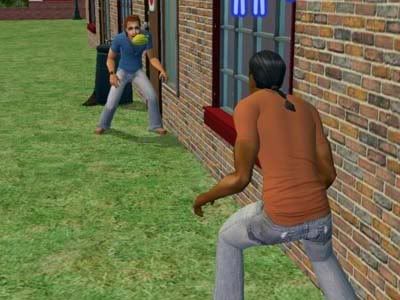 Bugger nuts! I didn't see these two playing. Now Fall has a cold. Get your cute tushy in the house and warm up... both of you! Hot baths and hot cocoa and straight to bed. I feel like their mom.
Nice catch Spring, just in time for our visitor! Quick lets put it on the floor and see what happens.
Yes, she's a beauty... hurry before he gets away.
Spring: But... but I caught it, its my first one!
Geez... fine, I'll use one of Winter's fish then.. hey wait.. you can hear me?
Spring: Yup, weird thing to suddenly hear you, thought I was going nuts. Shaunna explained it to me. It started when we fell in love.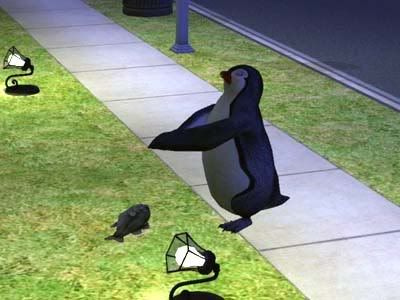 Huh, fed the guy and he hasn't come back. I guess it got too warm for him. He was a fun visitor!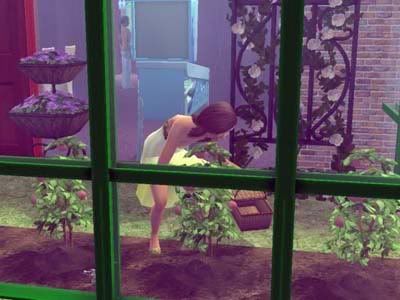 112 tasty tomatoes... you read correctly... Shaunna managed to get 112 tasty tomatoes! OMG that is a lot of tomatoes... need some? They are great on a salad... sandwich... with salt... no? *sigh*
Page 2 >>
Comments:
Wow, IRL I am a horrid gardener (though I am trying to get better), so I am happy to see sim me in her greenhouse pumping out the tomatoes...think we need to start a ketchup factry LOL!
I do like the dres...seems like Spring likes it too! And I think the penguin eating the fish is TDF! Off to page 2...
Post a Comment
<< Home