Thursday, February 22, 2007
Fall Page 2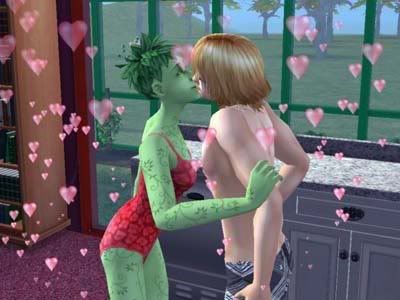 I have given in to my spore baby Lily. She wanted Winter, so she got her Winter…
I'd say from the look of things… he's okay with this too…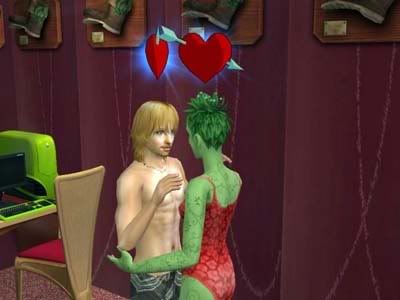 These love birds are only 2 bolts, and he was 3 with the mail lady.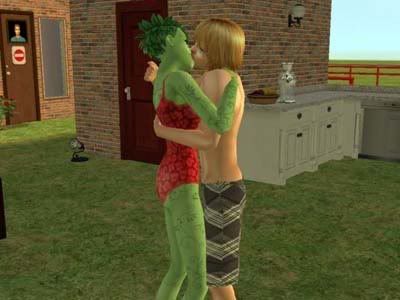 These two kept throwing wants for each other…
Who am I to deny them?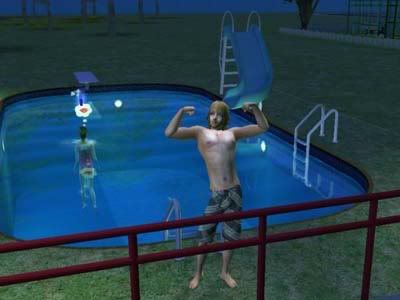 Notice they're almost always in their bathing suits… that would be because of all their heated actions… I had to keep them cooled down in between… it also got them both rather fit! *giggle* Which btw turns out to be a good thing since Winter's turned on by fitness.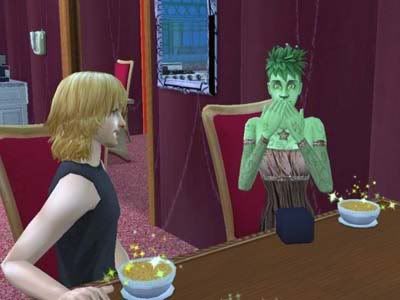 So over a bowl of leftover magic macaroni, Winter proposes to a surprised Lily… and from the look on her face, I would have to say she's quite pleasantly surprised. No Lily wasn't eating the mac & cheese, she was just sitting at the table keeping Winter company while he had dinner.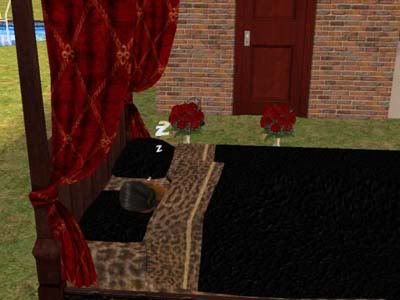 Fall? Fall… time to wake up… you're heating up again and I almost lost you once… please wake up… things are winding down and your time is almost over…
Fall:
*snrk*
huh
*yawn*
Go shower and 'stuff'… I'll wait here… Summer has something for you.
Fall:
Summer? I'm up, I'm up…
*yawn*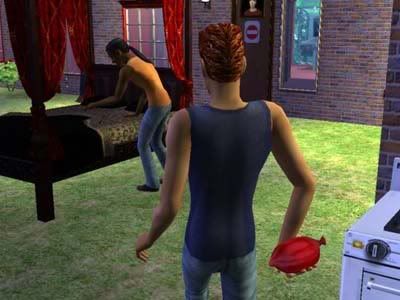 Fall:
*singing to himself*
Oh, how I miss waking up to the sound of your voice…
Summer's here… this is for your own good…
Fall:
Now why does that sound so familiar?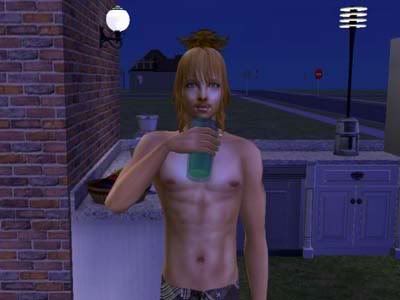 Winter:
Okay so I have to drink this green stuff… why am I doing this again?
Because it has a different name and I want to see what it does.
Winter:
This is punishment for what exactly…
Nothing, I just noticed there was a new juice and Lily doesn't need to eat or drink and you were kinda hungry…
Winter:
What is this stuff?

For kripes sakes… its just a 'Vegetable Cocktail'… and sure enough… that is all it is. I thought there were other concoctions to create and if there are… I have no idea what they are. Hmmm, I really should have gotten the book.
Shaunna:
Oh Gods, I'm gonna be sick… what did you do to me this time?

Me? Why is everything always my fault? *sigh* Okay so I clicked the wrong thing… I know, lame, but seriously this is the second time I've done it and you would think after years of playing I wouldn't even make this mistake anymore…
Shaunna:
*hurl*
ew gross…
*urp*
and why am I in a formal?

Well, you're preggers, so I figured you two should marry first.
Shaunna:
We have the same last name… why does it matter?
Oh its just the traditionalist in me… don't look at me like that… I have my moments… and stop rolling your eyes at me!
Oh hey Spring, just um, give her a moment, will you… and yes, it is what you think…
Spring:
You have no idea what I'm thinking…
You'd be surprised.
Spring:
With this ring…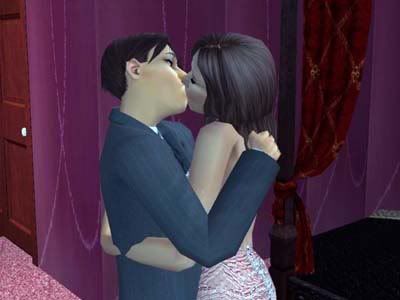 Spring & Shaunna:
*smooches*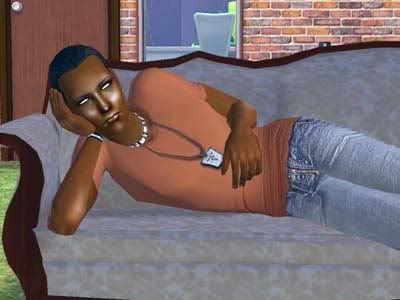 Hey Fall… um, brooding again? I thought you were a happy sim… what happened to change that?
Fall:
Do you love me?

Gods yes, I love you guys… why do you think I can't kill you off as I originally planned. Why do you think you guys are so spoiled? What is it Fall, spill it. I can't help you if you don't tell me.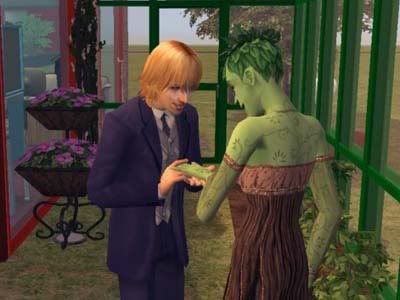 Fall:
You gave Lily what she wanted, which in turn made Winter happy.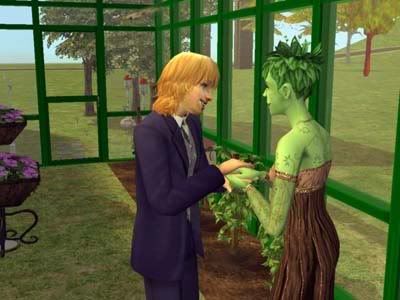 Fall:
They are now blissfully married…
Fall:
Shaunna and Spring are happily married and expecting their first child together…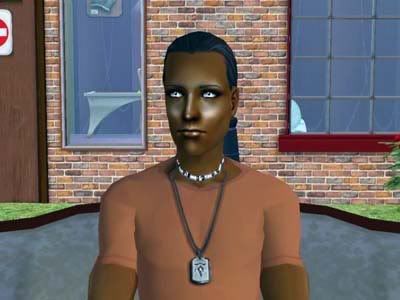 Fall:
Is it so wrong of me to want what they have?

Of course not Fall, and you're right… you guys deserve happiness as much as the others. I was only going to wait until your turn on the lawn was over. Listen, it's the last night of autumn… wait right there… Summer will be right out.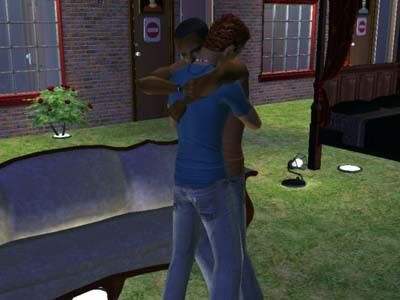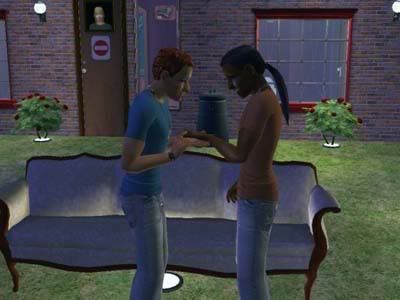 So the only thing that I have managed to accomplish was things I hadn't intended to accomplish when I originally started out…
Okay so I learned a lot of new things about 'Seasons' that I probably wouldn't have experienced immediately with my prosperity neighborhood… but what have I really accomplished here? I created 4 handsome/sexy sims who endured my whims, they fell in love and married… sounds like my prosperity challenge miniaturized.
I guess that means just one thing… I need to go back to Cedar Park. I also need SimPE so I can pluck these guys out and put them as townies in Cedar Park because I really love these guys.
Thanks for reading and I'll see you on the boards and in Cedar Park.
Comments:
Said it before, have to say it again (and again) I loved it!!! But I am sooo not sad that you will be heading back to Cedar Park. I also love Cedar Park. :P
This was great, regardless of what you had initially planned it turned out great (you know our sims have a mind of their own and things just seem to...happen).
Congrats to all the couples, and to the guys, see you in Cedar Park!
Post a Comment
<< Home